A great family room is the epicenter of lots of fun: family game nights, sleepovers, movie marathons with popcorn, and the list goes on. But since it's also the room where you frequently welcome guests into your home, you want it to look nice and be easy to tidy up! That where a little good organization comes in.
Check out our family room ideas, tips, and tricks for keeping all the essentials for family fun at your fingertips, while establishing a "home" for everything. It makes pick-up a breeze, even for the kids. We'll show you practical, attractive ways to store games, electronics and other essentials so that your family room can put on its grown-up persona in a flash when needed.
Do you have other areas to declutter? Don't miss our Home Organization 101 Series!
1. Maximize storage for games and toys with multipurpose furniture. A storage ottoman is a great idea.
2. Use chic baskets to corral DVDs and video games.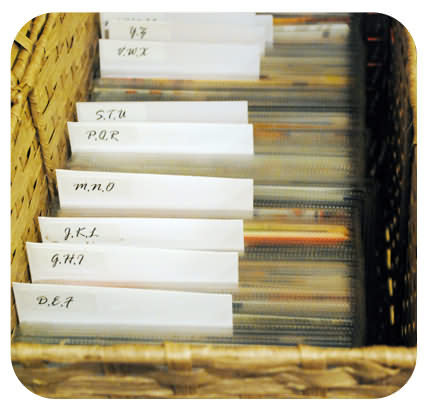 3. Utilize the space in your built-ins to hold baskets and other decor-friendly storage containers.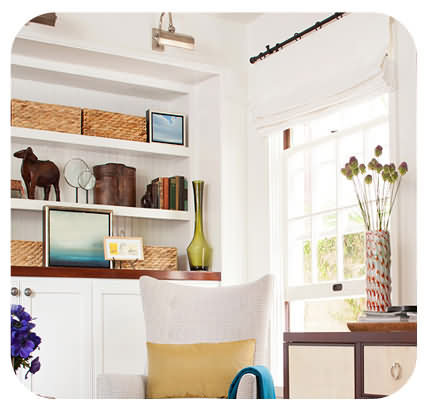 4. No built-ins? Use a stand-alone bookcase or install some budget-friendly DIY built-ins!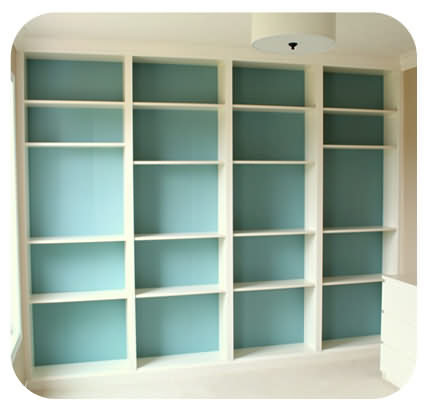 5. Keep cozy nap time essentials in a deep basket by the sofa. Handy, yet tidy!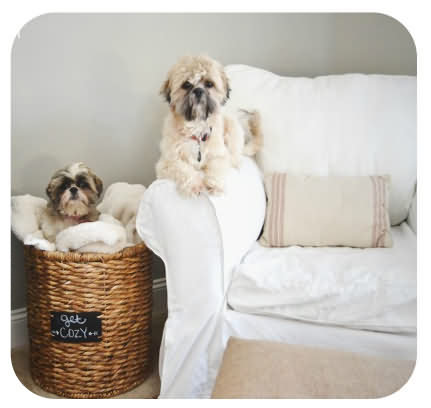 6. Give all those remote controls a place to call home. A flatware caddy works great!
7. Try concealing some of the family clutter in containers underneath the console table.
8. Tuck a charging station for family electronics in a drawer to hide cord clutter.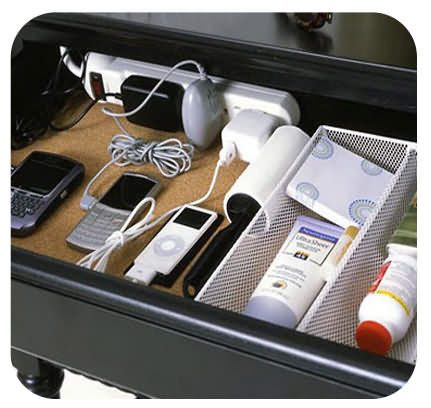 9. Give some thought to your furniture arrangement. Consider a game table or chairs that can be easily moved for different purposes.
Dana Hall McCain writes about marriage, parenting, faith and wellness. She is a mom of two, and has been married to a wonderful guy for over 18 years.