When spring arrives, moms get a little skip in their steps. The ice is starting to melt and cold fingers and toes are thawing, and that means the kids can go outside, play, and get some sun. Spring activities for kids are a breath of fresh air for everyone who's feeling a little cooped up and stir crazy. Spring is also a great time to reconnect with your family before the home stretch of the school year.
iMOM has some fresh spring activities for kids to help get them away from screens and enjoying the outdoors, or—for kids still stuck indoors—each other. We have outdoor fun, indoor fun, family fun, and even road trip fun for a family adventure. And if you're looking for a way to make this year's spring break special, you'll find that here too. So start exploring and enjoy what the season brings!
Outdoor Fun
It's above 55 degrees? Out you go, kids! It's great to let the kids explore and use their imaginations to come up with ways to play, but you know they're going to ask if you have any ideas. One of our favorite spring activities for kids is our 15 Fun Backyard Games printable. You haven't had fun until you've played Shark and Octopus Tag!
Are the kids still not ready to come in?
Fun On the Road
Spring is the perfect time for a road trip. The kids need a break from school and the weather is just begging you to go sightseeing. When you pack up the car, don't forget our Road Trip Games printable.
And check out these 10 road trip activities. Some require zero prep and are just what you need when the first kid asks, "Are we there yet?"
Spring Fun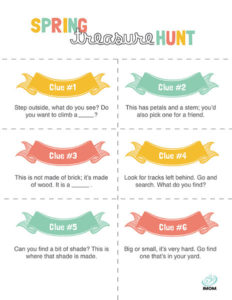 Sometimes the simplest spring activities for kids are the best. We're talking about the stuff that doesn't require packing a bag or making big plans—like this printable Spring Treasure Hunt. It will get the whole family breathing in some fresh air.
Want some spring silliness?
Spring Break Fun
Spring break can never arrive soon enough. When summer is nowhere in sight, those few days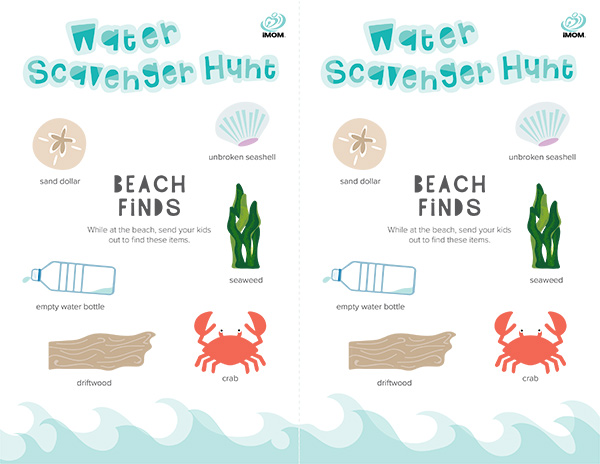 out of school help everyone hit the reset and recharge buttons. If you're heading toward the water, our printable Water Scavenger Hunt is a great fun-in-the-sun activity for little ones.
Still need a break?
Indoor Fun
Some days require indoor spring activities for kids because it's still a little chilly or a spring shower is rolling through. iMOM's free printable I'm Bored Jar will take the pressure off you to get creative. Just send the kids to the jar! And if rain has spoiled your camping trip, our indoor camping ideas are almost as good as the real thing (and there are fewer bugs!).
What are your favorite spring activities for kids?