What can happen in 30 days? Your flower bed can develop some weeds, your 12-year-old can sprout up half-an-inch, and your hair's roots can start to show (Reminder: Make that salon appointment!). But that's not the only growth that can happen in a month. There's a reason a 30-Day Challenge is so popular—a lot can change when you commit to something for 30 full days. And 30 days is totally doable! Committing to a habit for a year or even 90 days is a little intimidating, but 30? You can do that!
There are a lot of challenges that focus on fitness, clean eating, or eliminating a bad habit, but at iMOM, we are all about changing your family for the better. So these challenges focus on the people you love: your husband, your kids, and hopefully yourself! Want to put some heat back into your marriage, some calmness back into your interactions with your kids, or some prayer back into your day? Then these free printables are just what you've been waiting for.
30-Day Mom Challenge
This challenge is 30 ways in 30 days to be the best mom you can be. Loving your family well requires little moments and decisions every day. The end result is that your kids feel special, understood, secure, and supported.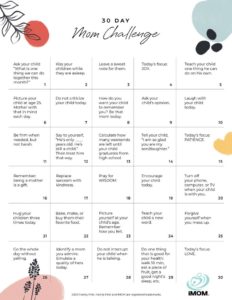 30-Day Marriage Challenge
Can your marriage become stronger and happier in just 30 days? Can you really change your marriage for the better by doing just one little extra thing a day? The answer is yes. So get started now!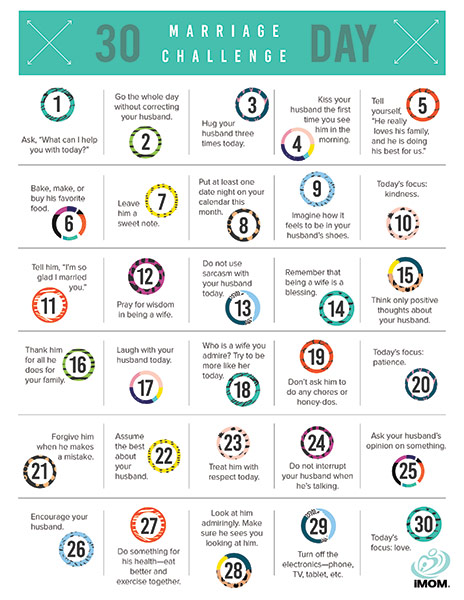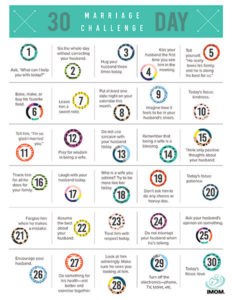 30-Day Encouragement Challenge
This challenge can help you get in the habit of offering a steady flow of encouragement. Look at these words of encouragement; then every day for 30 days, choose one of them to share with your child.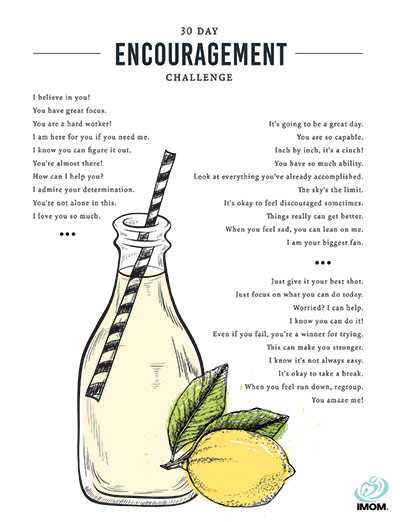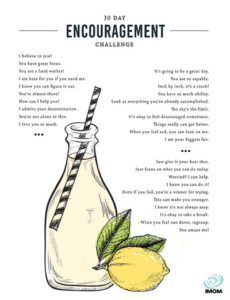 30-Day Kindness Challenge for Moms
This challenge requires three daily actions toward your children: Say nothing negative about them or to them, praise them for one positive thing, and do one small act of kindness for them. Are you up to the challenge?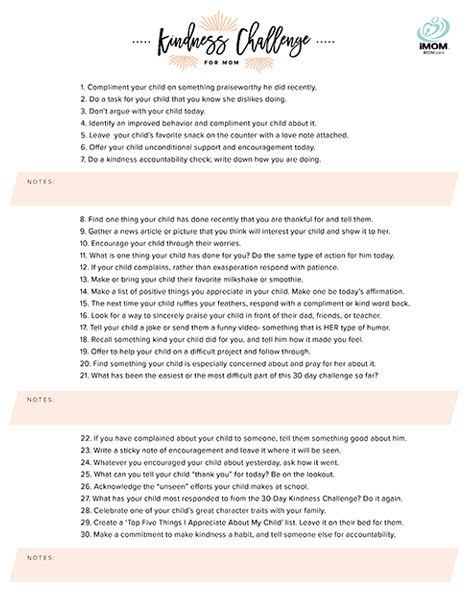 30-Day Challenge to a Less Frazzled Life
Do you go to bed exhausted every night? Do you just want a simpler, less stressed life? This challenge gives you small steps that will create big change.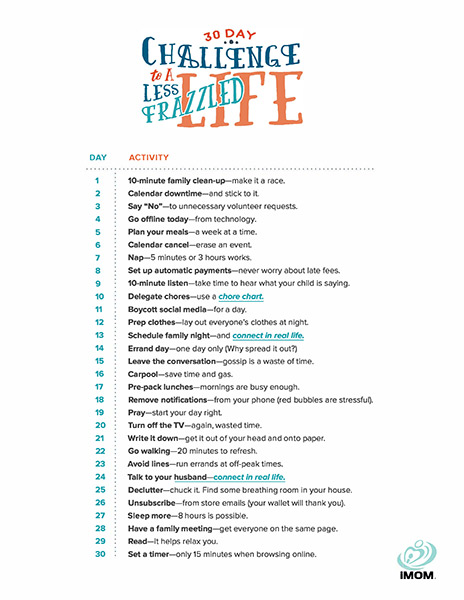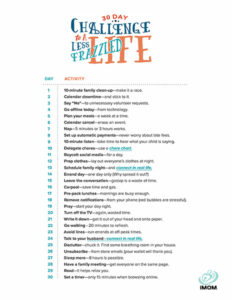 30-Day Pillow Talk Challenge
Asking the right questions encourages moms to really connect with their children. And when the kids are winding down (and probably stalling) at bedtime, it's the perfect opportunity to chat. Imagine what you can learn about them with this challenge!

30-Day Back-to-School Challenge
Want to create the kind of home environment that enables your kids to reach their potential academically? The 30-Day Back-to-School Challenge is a small investment of time and attention that will set your kids up for success.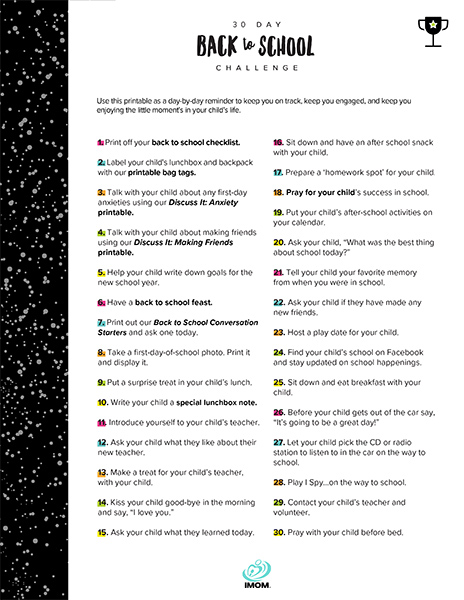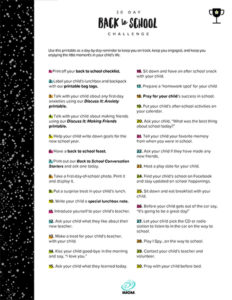 30-Day Family Prayer Challenge
If your prayer life is in a rut or you find that you pray for the same three things every day, this challenge will breathe new life into your faith journey.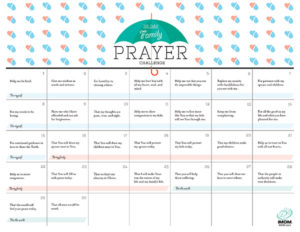 30-Day Family Time Challenge
Time spent together as a family is time well spent. This challenge will give you 30 ways to grow closer and enjoy each other's company.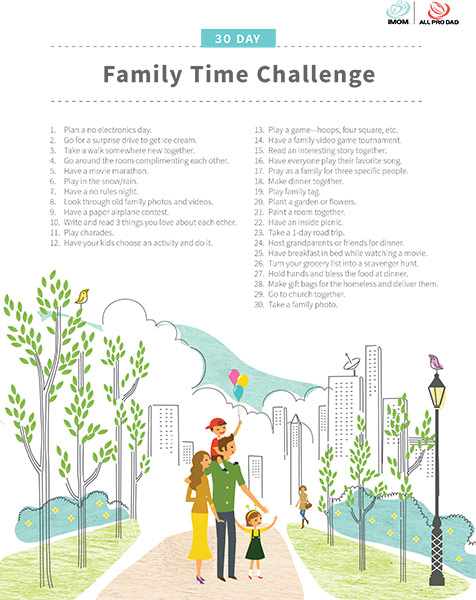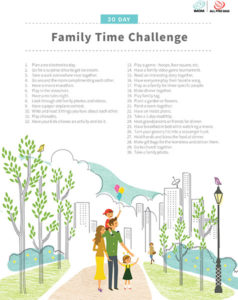 30-Day Holiday Challenge
If you're not careful, Christmas can come and go, leaving you feeling more manic than merry. Take the 30-Day Holiday Challenge to add more meaning, memories, and joy to your Christmas season!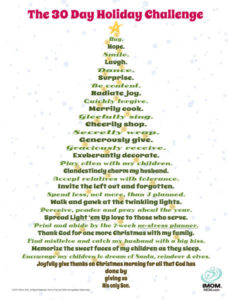 Which one are you ready to try? What other challenges would you like to see?