Try our scavenger hunts for kids! We have scavenger hunt ideas for indoors, outside, and everywhere in between!
Dollar Store Scavenger Hunt
Grab a basket and open your eyes! Walk the aisles of a dollar store and search for these items. (You don't have to buy them, just be sure you put them back when the hunt is over!)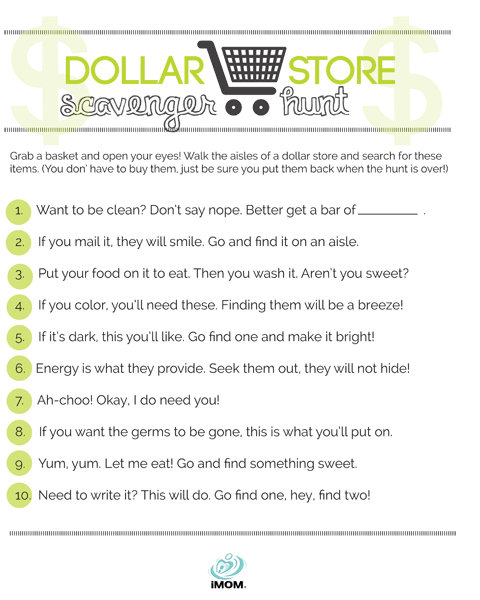 Water Scavenger Hunt
Whether you're by the lake, ocean, gulf, or river, send your kids on an adventure to find these items.
Nature Scavenger Hunt
Perception starts with careful observation of the world around us.This scavenger hunt is a fun way to teach your child about how to perceive life.