While watching a '90s movie with my kids recently, I found myself daydreaming about life before smartphones. In my daydream, we didn't think in Instagram captions. No one had to worry about news notifications interrupting our morning devotions or exercise. And I certainly didn't spend a Sunday afternoon wound tightly with anxiety, wondering why my free time flew by while I was unable to stop scrolling.
That's when I knew my relationship with my phone was affecting me. No matter how much I tried to abide by my own version of iMOM's printable cell phone rules for moms, how much I told myself I didn't succumb to mindless scrolling, or how many excuses I made for sneaking my phone into the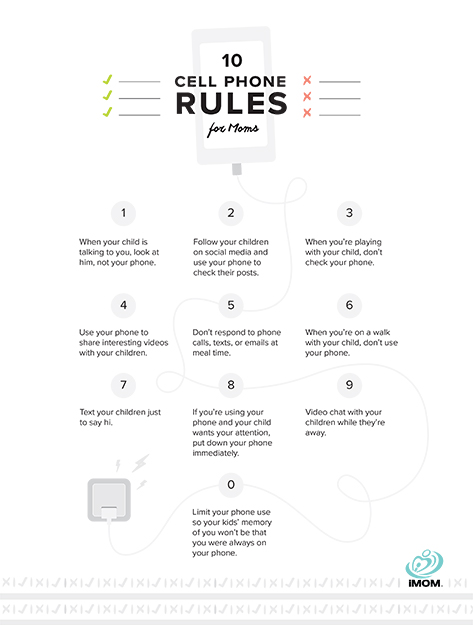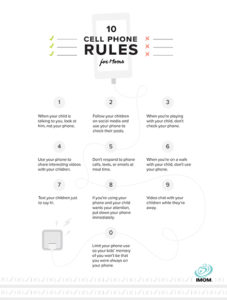 bathroom or taking "just another peek" before bed, the truth was, it had become a bad habit. It colored my attitude, my relationships, and my outlook on family and friends. I knew I had to stop scrolling. Here's how I did it.
I disabled social media notifications.
Too often, we forget we're the bosses of our phones. We give our phone apps permission to notify us, and we can take away that permission, too. By disabling social media notifications, we get to say when we want our lives to be interrupted and when we don't—and we won't be tempted to scroll so often if the dings aren't rolling in.
I used silent phone ringers.
Speaking of permission, just like we wouldn't give a stranger permission to barge in on our families just any time, our phones shouldn't have that permission either. Replacing ringers with a silent vibrate allows us to decide when our phones get to be a part of our lives and when they don't. And putting them aside for hours makes scrolling far less tempting.
I unsubscribed from spammy emails.
Talented marketers design certain emails to keep your attention for longer than you intended to give it. There's a reason every email list you're on has an "unsubscribe" link at the bottom. Use it. If there's an email list that's eating your time and not benefiting you, say goodbye.
I removed email apps from my phone.
Once you realize how many emails are causing you to scroll your phone, you might just realize that email on our phones is a waste of time. Why? Because it often means reading emails twice. (We'll just have to read them again on our computers later.) Delete those email apps and watch your scrolling temptation plummet.
I hid social apps in a folder.
You can delete social apps, too. But if you want to handle social media with healthy limits rather than leave cold turkey, I suggest hiding them in a layer or two of folders on your phone. That way, when you find yourself reaching for a quick scroll, you have a few extra seconds to ask yourself, "What am I going on here for?"
I set a timer.
Long is the list of moms who have picked up their phones for just one look and then realized an hour or two has passed them by. I suggest setting a timer instead, or at least using a screen time tracking app. This has become extremely important for us parents navigating a pandemic, when our kids are watching us more and are more tempted by screens themselves. The screen limits we set for ourselves will help us set a good example for our kids.
I subscribed to a scheduler.
If you have a business or blog to promote, you can still use social media without being tempted to scroll by using a scheduler for your posts. That way, you don't enter the app intending to work and look up 30 minutes later realizing you've been scrolling. I learned this by using a scheduler called Meet Edgar. Each day, the app posts something for me that I've chosen in advance. I only spend about an hour on the weekend getting my posts ready, and I get to interact all week long in a way that feels way better than scrolling.
Do you have tips for how to stop scrolling? How do you set boundaries for yourself and your devices?