Remember when we told you that sometimes as a parent you have two choices: laugh or cry? It's true. Oh sister, is it true!
So today, we want to help you laugh! We've assembled some of our fav humorous parenting tweets and pins from the wide world of the Internet. You'll know they were authored by real parents, because you can't make this stuff up…
Maybe today you'll laugh UNTIL you cry. Enjoy!
When things go bump in the night:
The parenting manual said nothing about how creepy it is when your kid sleepwalks.

— Dana Loesch (@DLoesch) September 2, 2014
When you can't find the floor:
You know that scene in every mystery movie when the hero is terrified because their home has been ransacked? They clearly do not have kids. — ReasonsMySonIsCrying (@ReasonsMySonCry) August 29, 2014
When there's no such thing as alone time: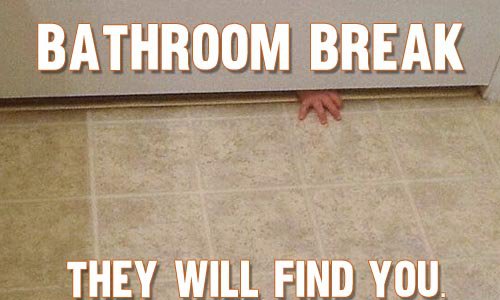 When child number 3 or 4 is in crisis: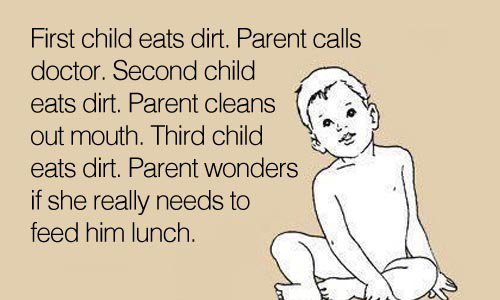 When potty training is a breeze:
My 3yo peed on the floor today….. of someone else's house. POTTY TRAINING IS GOING GREAT YOU GUYS.

— ReasonsMySonIsCrying (@ReasonsMySonCry) August 18, 2014
When you're waiting for the "easy stage":
When parenting hurts:
Toddlers' hands are so small and gentle and clumsy and cute and armed with razorblades for fingernails. So be safe out there. — The ParentNormal (@ParentNormal) August 28, 2014
When you're tired of saying all the right things:
When your kitchen feels like a prison camp: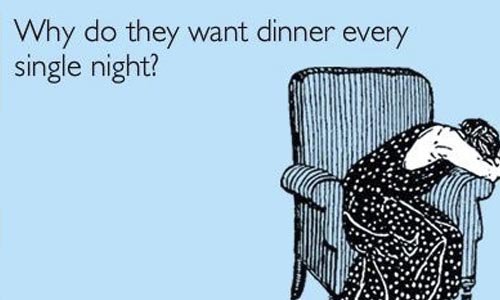 When the sleep deprivation is real:
When your ears are bleeding:
Kids. You can't wait for them to start talking, until they do.

— OneFunnyMummy (@OneFunnyMummy) July 9, 2014
When you realize "normal" is overrated: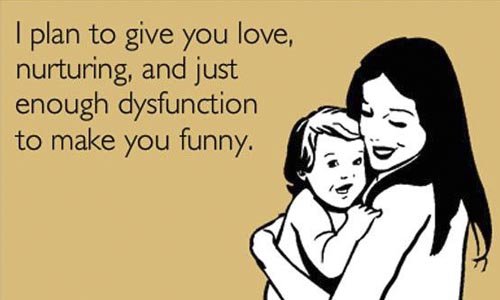 When the days at home are looooong:
I just completed six different activities with my 5yo, but that's only taken up 30 minutes of the day. — AnotherBottleofWhine (@KateWhineHall) July 29, 2014
When the rules of good parenting are fuzzy:
Parents are hiring drug-sniffing dogs to find their kids' drugs. I couldn't do it. My kid already doesn't trust me, according to her diary.

— Tony (@Tmoney68) July 22, 2014
When the questions won't end:
4-year-old: Tell me a scary story! Me: One time little people popped out of your mom and they never stopped asking questions. 4: Why? — Exploding Unicorn (@XplodingUnicorn) August 28, 2014
Dana Hall McCain writes about marriage, parenting, faith and wellness. She is a mom of two, and has been married to a wonderful guy for over 18 years.